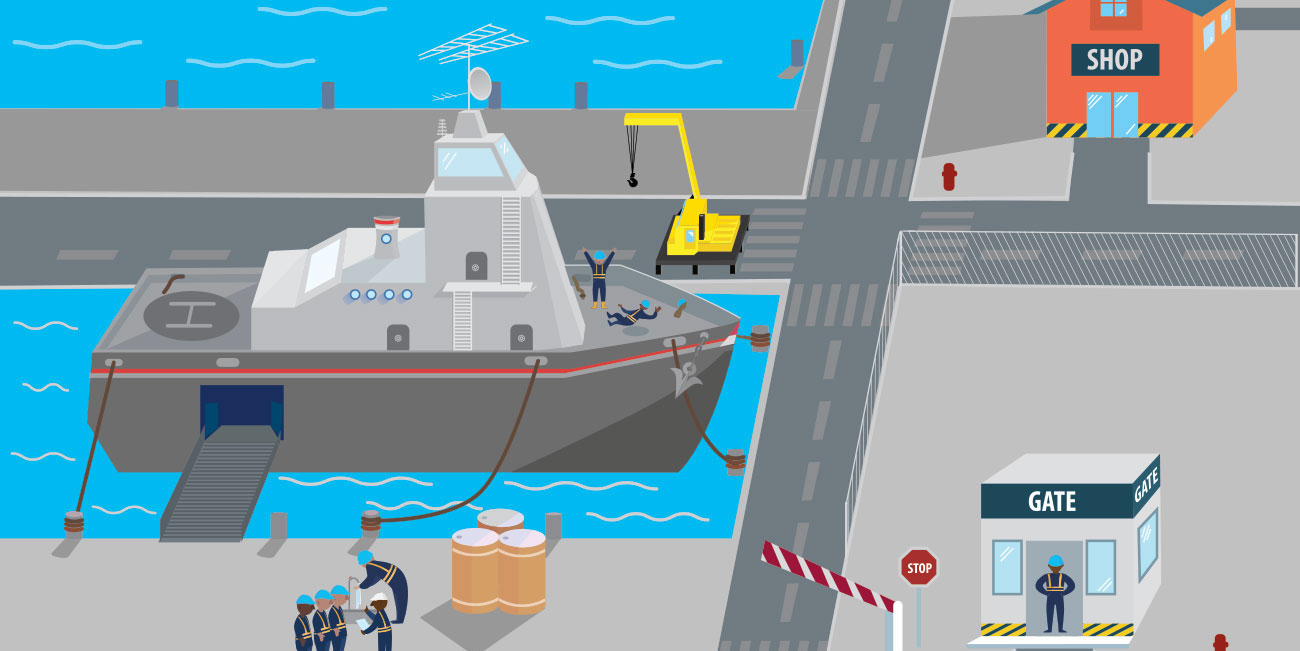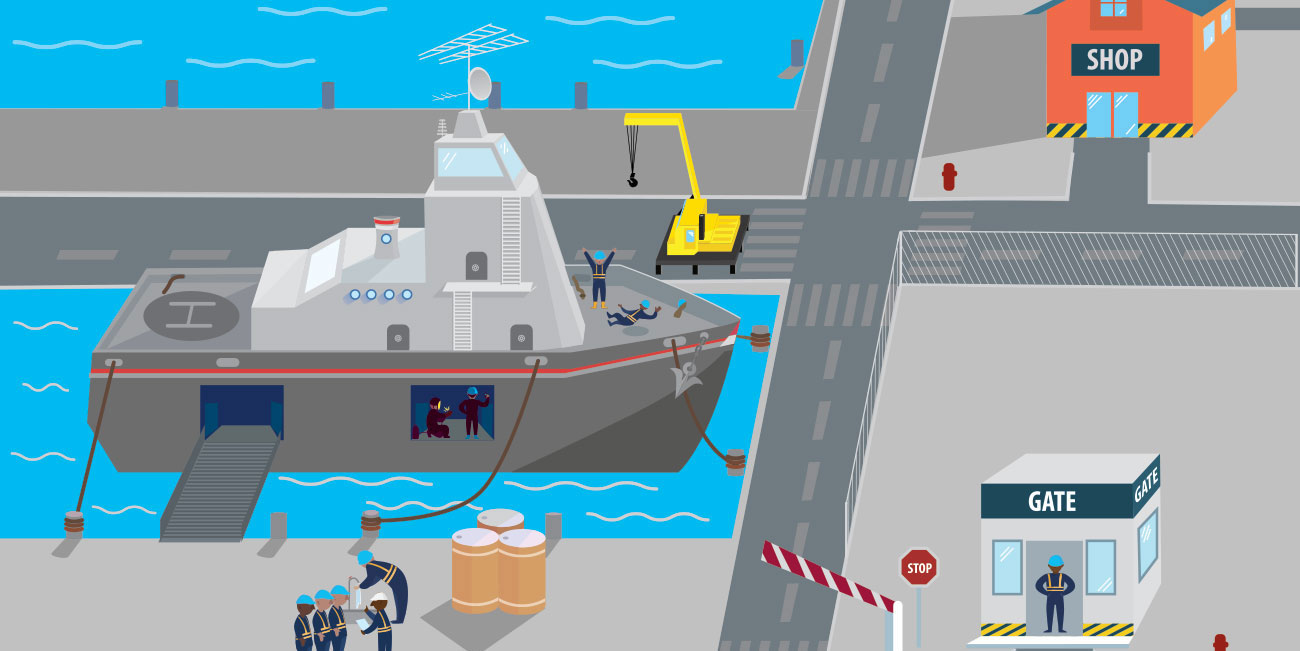 Fire Preventers (Firewatch)
Other companies hire "firewatch." TSI hires fire preventers. We train all of our associates above and beyond the basic NAVSEA Standard Item 009-07 with live fires and hours of classroom education supplemented with real fire bottle carrying drills and confined space entry programs. We systematically root out those who are not prepared for the shipyard environment with proprietary models and simulations.
Skilled Tradesmen
Cable pullers, welders, ship fitters, sheet metal mechanics, pump technicians, inside/outside machinists, and pipefitters make up the backbone of the marine/ship repair industry. At Tidewater Staffing, we maintain a network of highly skilled tradesmen capable of performing all manner of operations, whether it's on the vessel or in the shipyard. All of our tradesmen are screen appropriately for skill sets and maritime experience.
Tank and Confined Space Professionals
The entire safety team at TSI are certified, competent persons. We know confined spaces and what it takes to work the tanks. Tank cleaning is a classic dirty job that requires specific skill sets and experience. Whether it's a waste oil barge or a fuel tank on a DDG, TSI knows how to appropriately train, recruit, and equip the right people to make sure the tanks are prepped and ready for their next phase.
Coatings and Preservation Professionals
Blasting and painting tradesmen are always in demand. Whether it's on a vessel or in the shipyard, our customers are always happy to hear that we have and are always recruiting for sandblasters (C7s) Ultra High-Pressure hydro blasters (C13s), and people with experience power tooling. We understand the tools of the trade and the steps associated with preservation work. We even have tools that we bring into our training rooms to supplement our classroom training.
Your Source for Fast, Quality & Reliable Marine Ship Repair Staff
For over 25 years, Tidewater Staffing has been delivering unrivaled ship repair workforce solutions for our clients in southeastern Virginia. When you need to hire your next marine tradesmen, let our expansive network and deep industry experience go to work on your behalf.
Types of Marine/ Ship Repair Roles We Place
Some of the ship repair roles that we commonly place of for our clients include:
What Our Clients Are Saying About Us…
"It is clear that Tidewater Staffing cares about it's clients and employees. They are the exception, not the rule"
– Marc M., Owner
Tidewater Staffing provides a level of service that simply isn't matched within the staffing industry, filling high-volume work orders that include temporary, seasonal and temp-to-hire solutions quickly, safely, and with the properly credentialed personnel. Our proprietary screening and electronic boarding processes allow us to vet and train individuals with the right skills faster and keep an ever-growing database of shipyard talent at our fingertips.
We put in the work to train our associates in VSRA, OSHA Maritime (10 Hour), confined space, hazardous communication and more. We appreciate just how nuanced and complicated yard access can be, so we include everything from access credentials for smaller repair yards to processing top clearances and DBIDS credentials for major military bases. Our team also makes sure physicals, hearing tests, blood work, and respirator tests are all in order should they be needed.
Tidewater Staffing's dedication to our customers doesn't stop once we fill your job orders. We strongly believe that your success is our success, so we offer our own onsite presence for to ensure that new hires are in the right place and supplied with what they need, preventing delays and improving safety standards for your business.
Benefits We Offer Our Clients
Find Talent
We're dedicated to solving workforce challenges for our clients & committed to exceeding the expectations of our customers.
If you need of marine shipyard & ship repair personnel don't hesitate to reach out.
Contact Us Today
Job Seekers
Are you looking for a job in the marine shipyard sector?
Take a look at our list of current jobs and send us your resume if you find a job you're interested in.
Search Jobs
Areas We Serve
Tidewater Staffing serves the Hampton Roads; the southeast section of Virginia, filling roles in the following markets:
Areas We Serve
Tidewater Staffing serves the Hampton Roads; the southeast section of Virginia, filling roles in the following markets: